The word Weenggs is a portmanteau- it is derived from combining We and Engineers and is pronounced as "Win Gis"!
We + Engineers (Enggs) = WeEnggs
We Engineers, are flying high with the wings of modern technology!
Weenggs is a problem-solving company with almost a decade of experience in crunching clever codes, crafting intricate web and mobile applications and creating beautiful designs.
We love modern technology and pride ourselves in using the latest technology and clever strategies to provide ridiculously awesome digital solutions — and deliver exceptional results, every time!
Our team of techno geeks are up-to-date in providing top notch service to all our clients. Always a step ahead of the market trades, we keep upgrading our skills and services with the latest tools and technology. Anything new, we got it covered!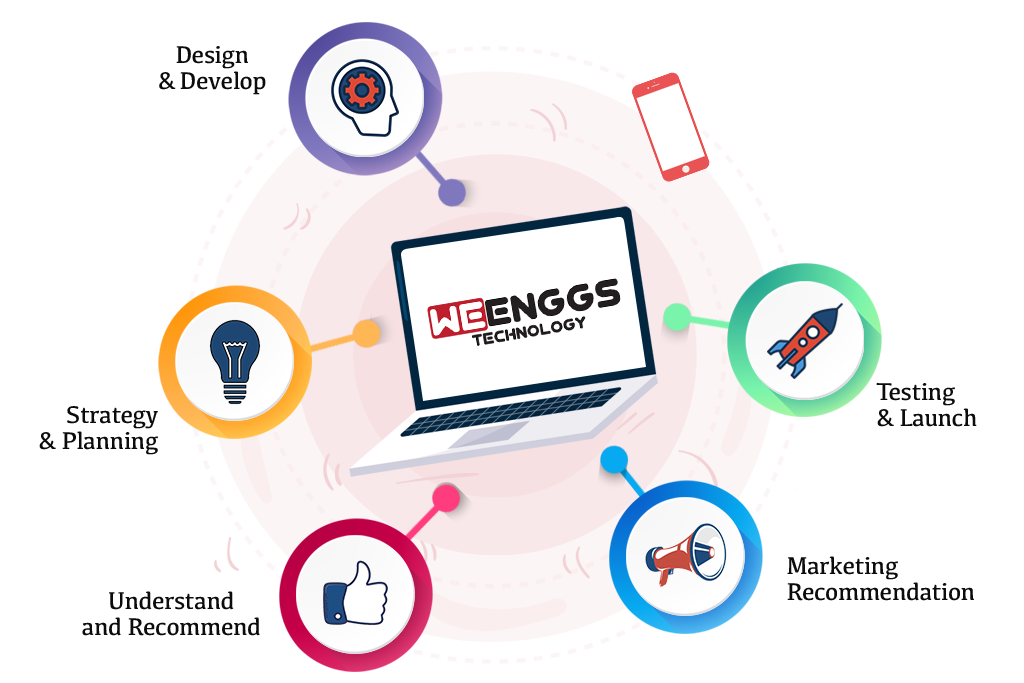 Vision
To become a trusted global high-quality solution provider
Mission
Our mission is to deliver market-defining high-quality solutions for mobile apps and software that create value and reliable competitive advantage for our clients around the world.
OUR SKILLS
iPhone App Development, Android App Development, Web App Development, PHP, C#, Swift, Kotlin, Java, HTML5, CSS3, Desktop Software, UI/UX Design